Sunday, January 29
Apple Stage (Keynote Speakers)
10:40-11:10 - Dorie Morales. "Simple Solutions to a Greener Life"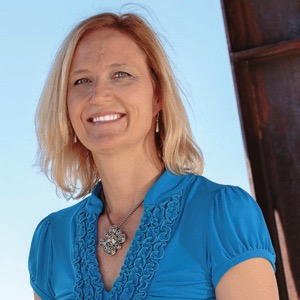 Learn from Dorie Morales, publisher of Green Living magazine, Arizona's premier eco-conscious lifestyle publication, about simple ways you can live a greener life.
11:15-11:40 - Mike Wolf. "The Importance of Undercover Investigations"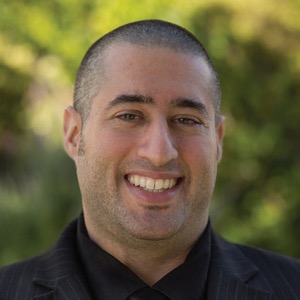 Mike Wolf spent several years working as an undercover investigator with a focus on animal agriculture. His investigations include hog farm suppliers to Smithfield and Hormel, which have resulted in dozens of criminal cruelty charges. His cases have been featured in several national media outlets and multiple books. Mike joined Compassion Over Killing in 2014, and as the Director of Investigations he leads investigative efforts into meat, dairy, and egg facilities. He has overseen multiple viral investigations, including the 2015 investigation into Quality Pork Processors and the 2016 investigation into Tyson Foods. He also has a strong passion for vegan fitness, and hopes to show how easy it is to gain vegan muscle as a member of PlantBuilt's Powerlifting team.
11:50-12:20 - Dotsie Bausch. "Unleashing Olympic-Level Activism!"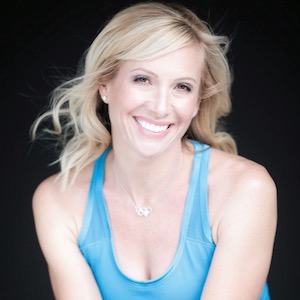 An Olympic silver medalist in cycling, 7-time U.S. National Champion, former world record holder and two-time Pan American gold medal winner, Dotsie Bausch has transitioned from professional athlete to influential advocate in sports technology, health, wellness and animal rights. In 2016, ChooseVeg.com voted Dotsie Bausch as one of the 20 Badass Veg Women Who Are Making History! She is a vociferous supporter and volunteer at Mercy for Animals and is in the midst of creating an educational, adventure-based reality TV show that follows the anatomy of farm animal rescue. She just launched her own animal rights protection organization, Silver Lining Animal Rescue (www.sliverliningrescue.org) that focuses on shining a light on the truth, educating humans on the immense and widespread suffering of farm animals and on teaching each person the unique power they hold inside to impact others. View her popular TEDx talk "Olympic Level Compassion."
12:30-1:30 - Brooke Goldner, M.D. "Healing Autoimmune Disease with Supermarket Food"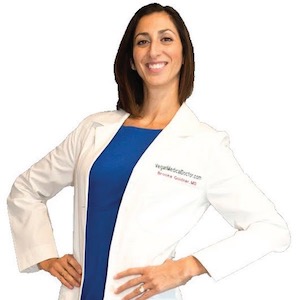 Board Certified Physician, Best Selling author of Goodbye Lupus, and internationally-recognized expert in healing with plant-based nutrition, Dr. Goldner will teach you the 6 Easy Steps to Healing Autoimmune Disease with Supermarket Foods, the same program that reversed her own Lupus and has helped patients from around the world take back their health.
1:45-2:30 - Robyn Landis. "What's Weight Got to Do With It?"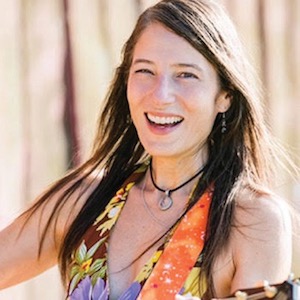 Robyn Landis is a Tucson-based health coach, fitness trainer and "radical self-care instigator" who helps people choose a healthy, sustainable life with joy and ease. Her bestselling book Bodyfueling schooled readers in often-misunderstood basics about food and exercise—and liberated them from the "diet thinking" that obstructs healthy, conscious living. Her book Herbal Defense did the same service for natural medicine.
2:35-3:05 - Robert Cheeke. "Build A Better Body On A Plant-Based Diet"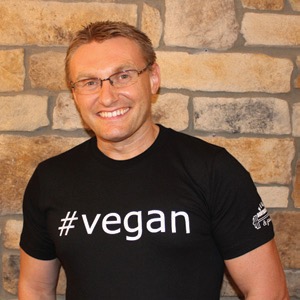 Robert Cheeke is an American bodybuilder, motivational speaker, and author. He is also a strong vegan activist and spends his time touring the United States for speaking engagements. His latest book is Shred It! Your Step-by-Step Guide to Burning Fat and Building Muscle on a Whole-Food, Plant-Based Diet.
3:15 -3:45 - Brenda Carey. "Let's talk about Vegan Health & Fitness!"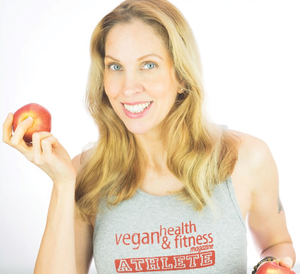 Brenda is the Editor in Chief of and founder of Vegan Health & Fitness Magazine. As a lifelong athlete and 26-year vegan, she founded this magazine in 2012 to provide accurate information on vegan nutrition as well as inspirational and informative stories about great vegan athletes around the world. Brenda works closely with top vegan athletes and nutritional experts in the world on a daily basis and, as in the magazine she founded, you can expect her talk to provide information on how optimum nutrition can provide you with optimum performance, as an athlete and beyond!
3:50-4:40 - Becka Kelley. "Temptation, Deprivation, and Emotional Eating, Oh My!"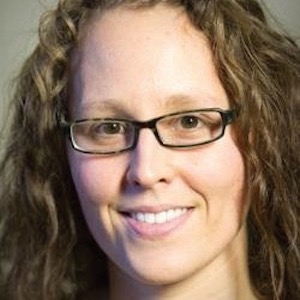 Becka Kelley is a health psychology coach who's passion is to help people transition to, maintain, and thrive on a plant-based diet. She works with many individuals in the areas of numbing, emotional eating, and chronic health issues. Becka lectures, leads workshops, and offers private coaching sessions at TrueNorth Health Center in Santa Rosa, California and Integrative Art Therapy in Phoenix, Arizona.
Pear Stage (Cooking Demos)
10:45-11:45 - Lain Kahlstrom and Sheila Williams. "Going Garbanzos"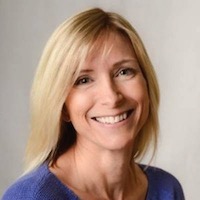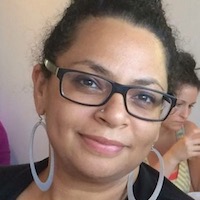 In addition to serving as HSUS Deputy District Leader, Sheila Williams is a Vegan Lifestyle Coach and Educator and co-organizer of AZ Vegan Nation. She offers individual coaching, group food demonstrations, and intro classes to veganism. Lain Kahlstrom is an AZ State Council member of the HSUS. As a long-time advocate for animals, she has been passionate about helping others discover the joys of plant-based eating for more than 30 years.
12-12:45 - Jason Wyrick. "The Perfect Pozole"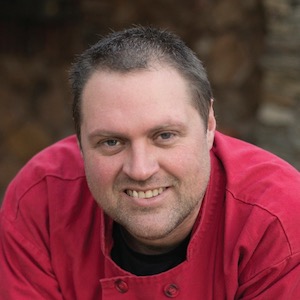 Jason Wyrick is the Executive Chef of The Vegan Taste, a company which delivers fresh vegan and organic meals across Arizona. He is also the co-author of 21-Day Weight Loss Kickstart and Vegan Tacos. He was the first vegan instructor to teach in the Le Cordon Bleu program and publisher of the world's first vegan food magazine, The Vegan Culinary Experience. In 2001, Wyrick defeated type II diabetes and lost over 100 pounds by going vegan.
1-1:45 - Sean and Krystal MacDonald. "Buffalo Cauliflower "Wings""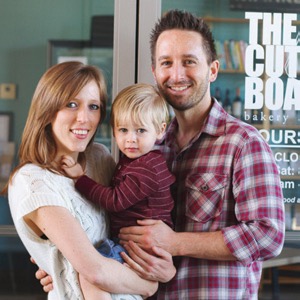 Krystal & Sean MacDonald are the proprietors of Mesa's The Cutting Board Bakery and Café, which was named the Best Vegan Restaurant in the East Valley in 2016.
2-3 - Jose Gamiz. "Fresh Mozzarella"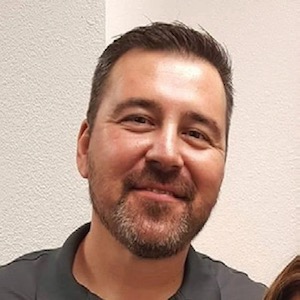 California-born Jose Gamiz has held various positions in restaurants, sales, and nutrition education. He holds a bachelors degree in Business Management.
3:20-4 - Ayinde Howell. "Winter Bodies Matter"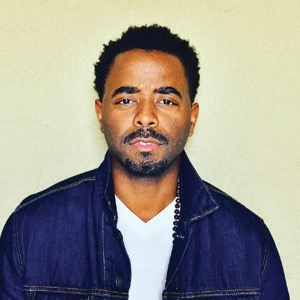 Chef Ayinde is a lifelong vegan, award-winning chef, and cookbook author. He has been featured in the New York Times and Access Hollywood Live, and is currently a host of his own live cooking show on the Food Network.
4:20-5 - Grant Dollar. "Hot Stuff"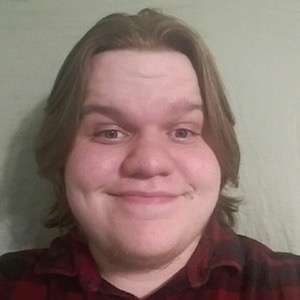 Grant Dollar is the sous chef for The Vegan Taste. He attended the Estrella Mountain Community College culinary program and has apprenticed to chef Jason Wyrick for the past two years. Grant loves to bring the heat with his delicious salsas and hot sauces.
Banana Stage (Fitness)
                        Presented By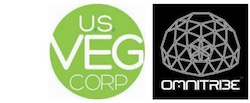 11-11:45 - Jenna Gully. "Slow Flow All Levels Yoga"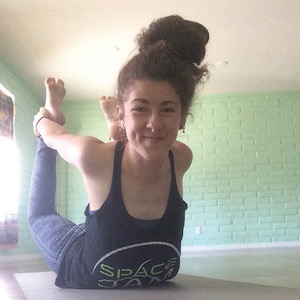 Jenna Gully is a YTT 200 hour certified instructor who specializes in Vibrational Healing and Yoga Nidra Amrit Method (a delightful sleep based meditation). Her belief is that we all contain the ability and wisdom to heal ourselves through a healthy lifestyle, self study and realization. Relaxation and letting go can be tough, but look no further- you've found a safe and supportive place to start.
12-12:45 - Robert Cheeke. "Exercises To Do Anywhere, Anytime"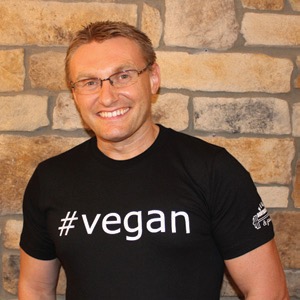 Learn upper, lower, and total body exercises to perform anywhere, anytime without any workout equipment required. Observe Robert demonstrate the exercises or join in and perform them as well. Workout shoes are recommended, and bring water or other beverages as necessary, especially if weather is warm.
1-1:45 - Caleb Willow. "Hatha Surya Namaskar Yoga"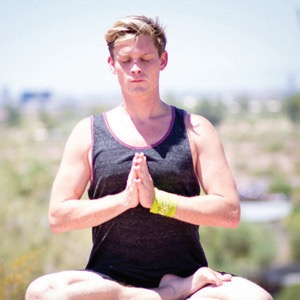 Caleb began practicing yoga asana in 2008 and studied for three years under the guidance of Intermediate Junior I Iyengar Instructor, Carlyn Sikes. Caleb specializes in beginning level instruction with an emphasis on adults who have never practiced before or want to get their yoga groove back. His sequences are therapeutic, challenging and educational.
2-2:45 - Loryn Bruno. "Motion is Lotion"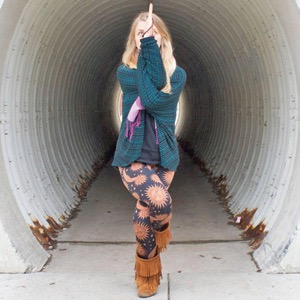 According to the Ayurvedic calendar, 2pm is the time that the Pitta dosha of fire and high energy begins to slow down, and increase the flow of creativity for Kapha. A well grounding practice for Kapha (and all doshas) includes slow, restorative asana's with extended hold and deep breathe work. The aim within "Motion is Lotion" is to engage the alchemy of movement, in harmony with the breath through a lunar dance of the body. A combination of Vinyasa and Yin Yoga; "Yinyasa." This class will seek to stretch and open every limb of the body, while feeling the flow of harmonic tune.
3-3:45 - Andrew Huvvee. "Conscious Eating & Kundalini Yoga for Good Health"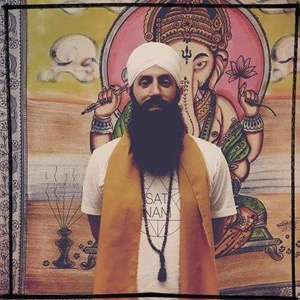 This workshop is an intro level class of kundalini yoga and meditation suitable for beginners. This is where food meets yoga! We will begin the workshop by having a short lecture on the guidelines to consciously eating. Next we will practice a short yoga set good for digestion. We will then close class by basking in the healing vibrations from the gong.
4-4:45 - Ashleigh Paul & Serene Isabelo of Mindful Movement. "Embracing Energy Workshop"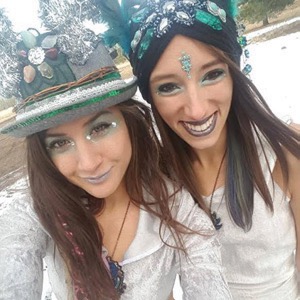 This workshop is designed for those involved to learn how to feel and embrace the energy within our own bodies, acknowledge the energy within others and work with multiple energies in one space through the acts of meditation, reiki, and free flowing dance (props optional).
Entertainment Stage
                        Presented By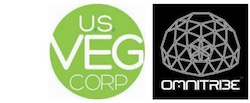 11-11:45 - The Riley Rainbow Family Circus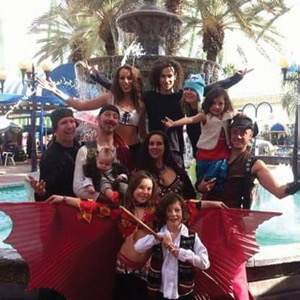 An interactive educational circus of magic, movement, song and dance.
12-12:45 - Dolphin House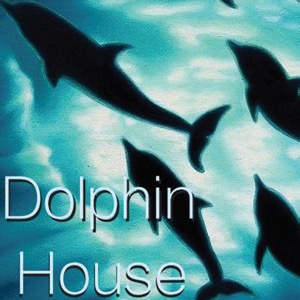 Dolphin House is full of Love and Mystery. A fun loving free spirited collective of musicians, artists, and thrill seekers who are here to share in the magnificence of this dimension. Peace. Love. Dolphins.
1-1:30 - Warshow Angels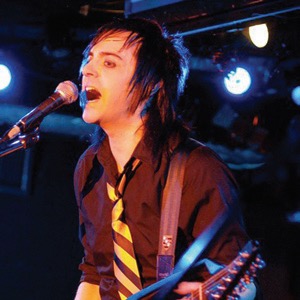 Warshow Angels frontman and vegan activist Kneel Cohn performs promoting CFEI's 'Home On The Range', a benefit compilation CD album and documentary film he produced for the 501c3 non-profit CompassionateFarming.org to raise awareness and funds for abused and neglected farm animals. The 21-song CD and downloadable album showcases exclusive tracks from an all-star line up including Yoko Ono, Moby, The Pretenders, Joan Jett & The Blackhearts, Bright Eyes, Howard Jones, Warshow Angels, Nellie McKay, Princess Superstar, and more.
1:45-2:30 - Foresteater (acoustic set)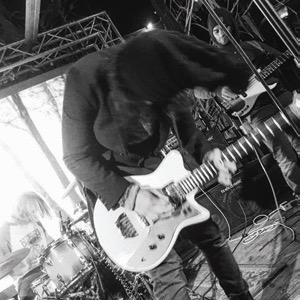 Foresteater is the moniker for Singer/Songwriter/Multi-Instrumentalist Mikey Pro. Created in 2015 after a dream he had about "a band playing on an island in outer-space with electric rainbows everywhere." It's difficult to place Foresteater's music in one Genre but it can be described as "Melodramatic songs with psychedelic harmonies under catchy melodies."
2:45-3:30 - Josh Beirman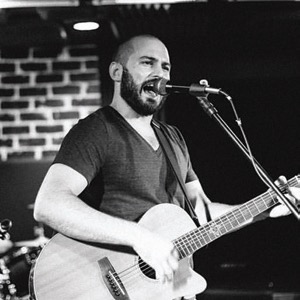 Singer-songwriter Josh Beirman gives a high energy live performance infused with elements of Rock, Pop, and Alternative that reaches out to get the audience involved.
3:45-4:30 - Richard Nihil & Tim Hardy. "I Am Hologram with Manifest Sound"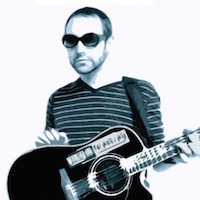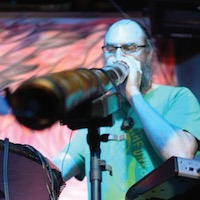 I Am Hologram is a one man barefoot jam band, who plays a synthesizer and a drum machine with his feet. Manifest Sound fuses the deep meditative sounds of didgeridoo, singing bowls, live electronics and live looping. Upbeat rhythms are infused into a sonic journey that can range from meditative accompaniment for yoga to energizing neo-tribal danceable rhythms.
Kumquat Kids' Area
Kids, come visit your special Festival space for storytelling, arts and crafts, an information station, a bounce house, and a lot more veg-oriented fun!